Sometimes free, sometimes feeling, just the same, as traped as before...
This body can be my own prision or it can be the means to get outside...
What can i do to break these walls around me?
I forget where i placed the key... It must be somewhere in this mess
So many thoughts... I wish i could get outsite my head, they are killing me
The tears just come back...
Lies all around...
Toughts, tears, lies... and i just keep running like crazy looking for the key, so i can escape my deamons
And this heart just beats faster... and i need to breath but i forget.. I think this body will win, not the race, but the batle with the mind.. And i want to be loved because i cant take anymore... the lies.. You lie to me, i lie to myself... it's so unfair that i can be my own enemie.
And i feel lost...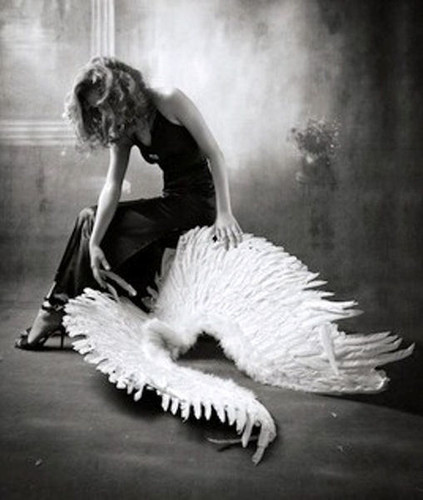 De
Bruno
a 19 de Abril de 2010 às 20:27
You don't need to feel tahta anymore my love, here I am, found after so many time.
And here I am decide to crumble those walls to pieces.
Finally you can reach once more the light lost in your mind, grab my hand, taste once more the strength you once owned!
Fly free, my arms will be the cradle, my eyes lighthouses and my body the harbour where you can rest.
LOve you so much, my muse, my life, my light and my everything...
Sweet kiss my angel!